Main content starts here, tab to start navigating
Franchising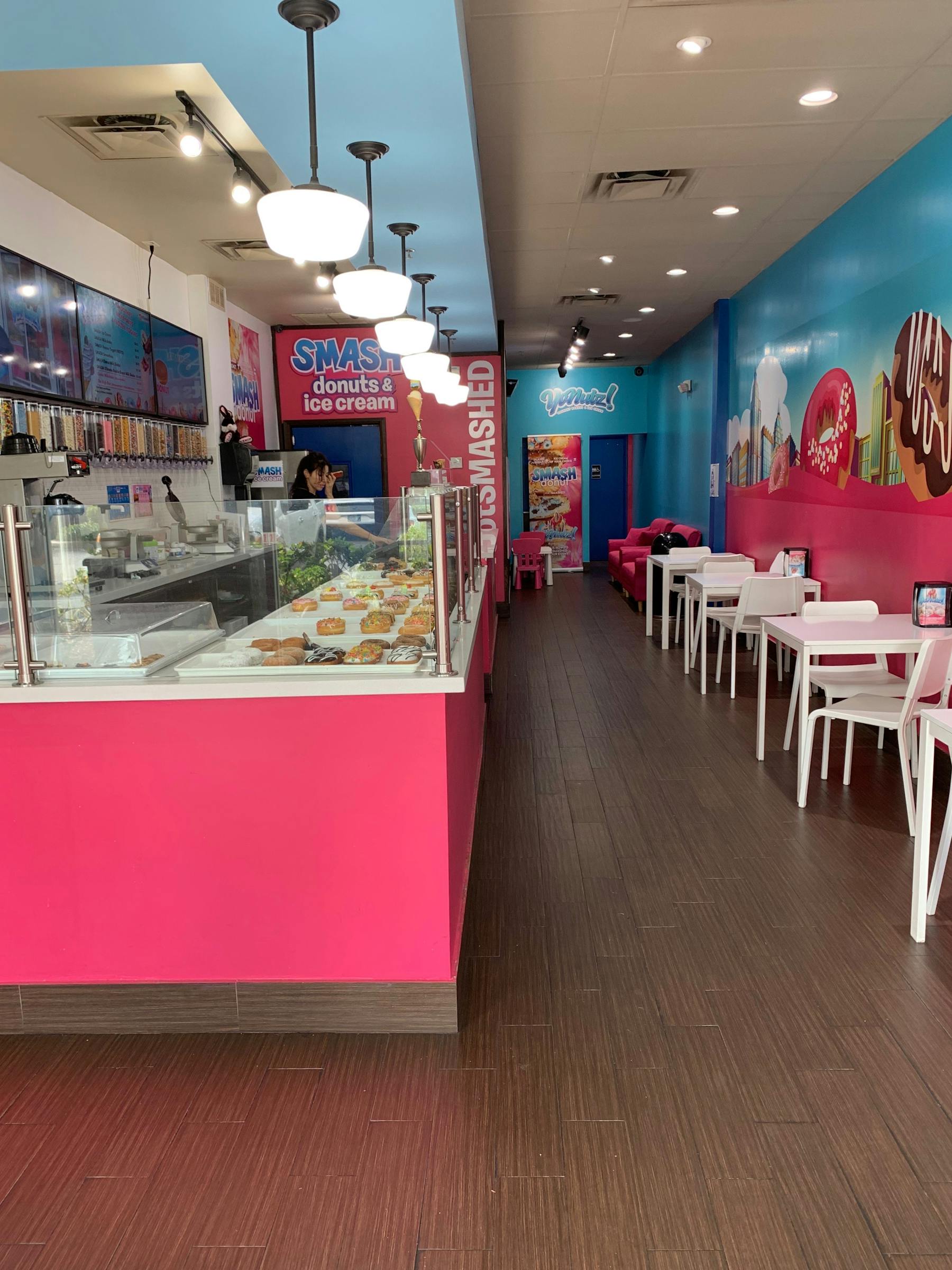 Yonutz Franchise
If you've got a sweet tooth for being your own boss, fill out the form at the bottom of this page for more information on how you can join our Yonutz Franchise Family and generate revenue within the growing and rewarding industry of boutique desserts!

Opportunity

Owning a Yonutz provides you with the opportunity to collaborate with one of the hottest, award-winning dessert concepts in the industry! Rather than start a business from scratch, we're inviting you to adopt our business model and serve your community the coveted treat that garnered us the title of the 2019 Dessert Wars! Our concept is unique and our desserts are perfect for sharing on social media. Our bright, vivid, and colorful menu items have garnered us a strong and organic Instagram following. This means when people in your area enjoy a SMASH Donut or Milkshake, they'll snap a shot of their treat and share it with their friends! We've designed our franchise program to place franchisees in a position to succeed through our comprehensive knowledge, support, and training to help you efficiently meet and surpass any consumer expectations.

Offerings
At Yonutz, we acknowledge that every potential franchisee is different. This is why we offer two different types of franchise opportunities. You can choose to own a single unit franchise which allows you to operate your own Yonutz within a protected territory of your choice. For the more bold investors who are passionate about Yonutz and growing our brand, We also offer Area Development Franchises. This franchise opportunity allows franchisees to lock down a larger, protected territory and slowly build a series of Yonutz locations at their own pace.

Training
If you're not experienced when it comes to frying donuts or swirling soft serves neatly in a cone, don't fret! Our comprehensive, multi-faceted training program is composed of classroom training at our flagship location! Upon completion, you will be prepared to handle all aspects of operating a Yonutz, including making all our recipes, providing the exciting customer service we're known for, staffing your location, bookkeeping your expenses, and marketing your business to find and retain more customers!

Important Information
This website and the information contained herein does not constitute the offer or sale of a franchise. There are certain states that require the registration of a FDD before the franchisor can advertise or offer the franchise in that state. This franchise may not be registered in all registration states and may not offer franchises to residents of those states or to persons wishing to locate a franchise in those states until compliance guidelines are met. The offer and sale of a franchise can only be made through the delivery and receipt of a Franchise Disclosure Document (FDD).

PLEASE FILL OUT THE FORM BELOW. MAKE SURE TO INCLUDE YOUR STATE OR COUNTRY OF INTEREST AND THE AMOUNT OF LIQUID CAPITAL YOU HAVE AVAILABLE IN THE MESSAGE SECTION